Pacific Fibre Optic Cable Project
Connecting Continents, Illuminating Possibilities
Connecting Continents, Illuminating Possibilities
Pacific Fibre Optic Cable Project
The multinational dive team consists out of multi-skilled divers, engineers, technicians and medics. Our team of loyal Sri Lanka divers is specialized in a very specific discipline: cable landings. The have accumulated thousands of dives in the last years routing, trenching, burying and surveying fiber-optic cable, electrical cable, attaching protection sleeves and more.
There had been talks for years, to supply the remote islands in the South Pacific from high speed internet.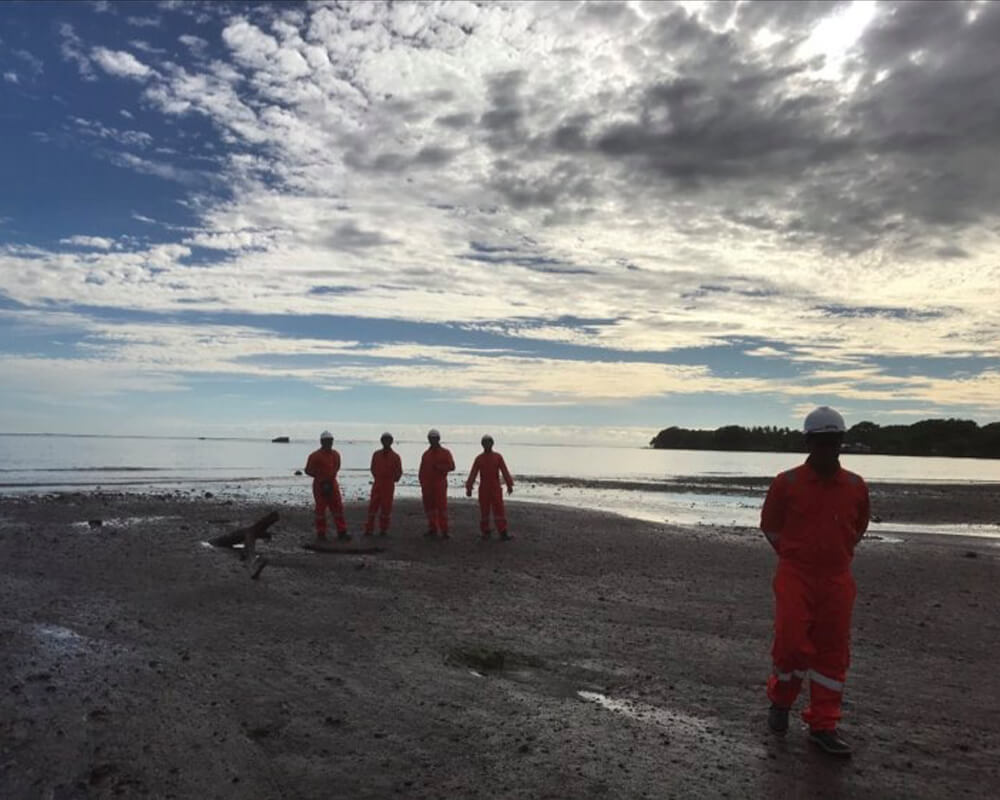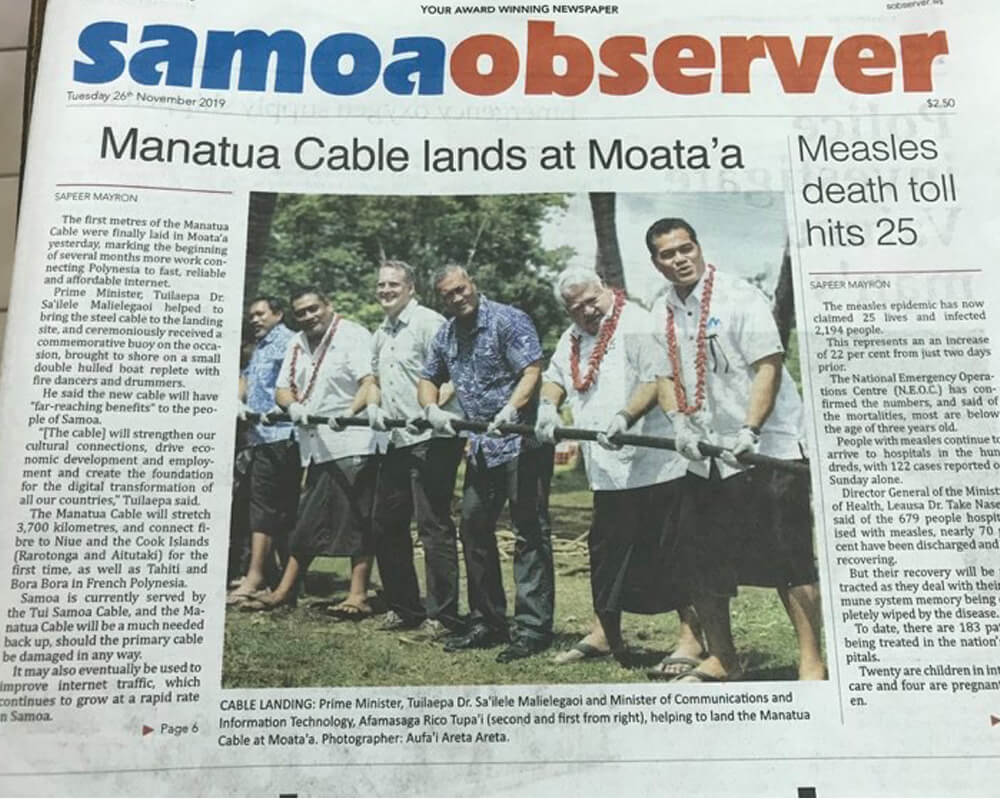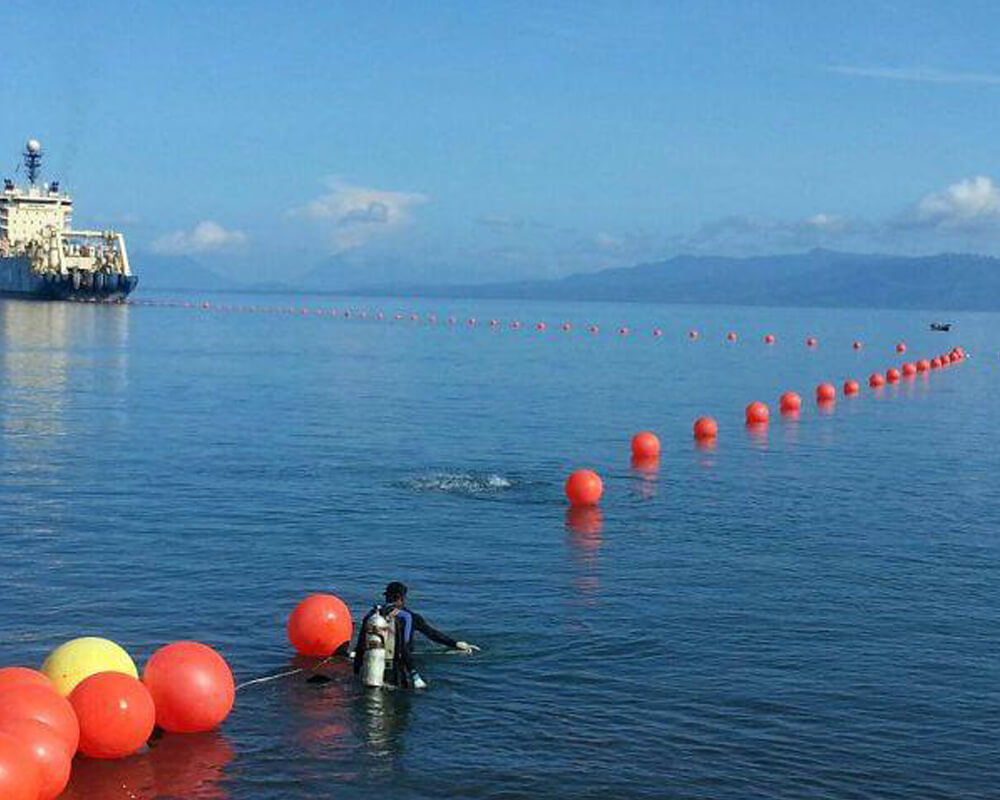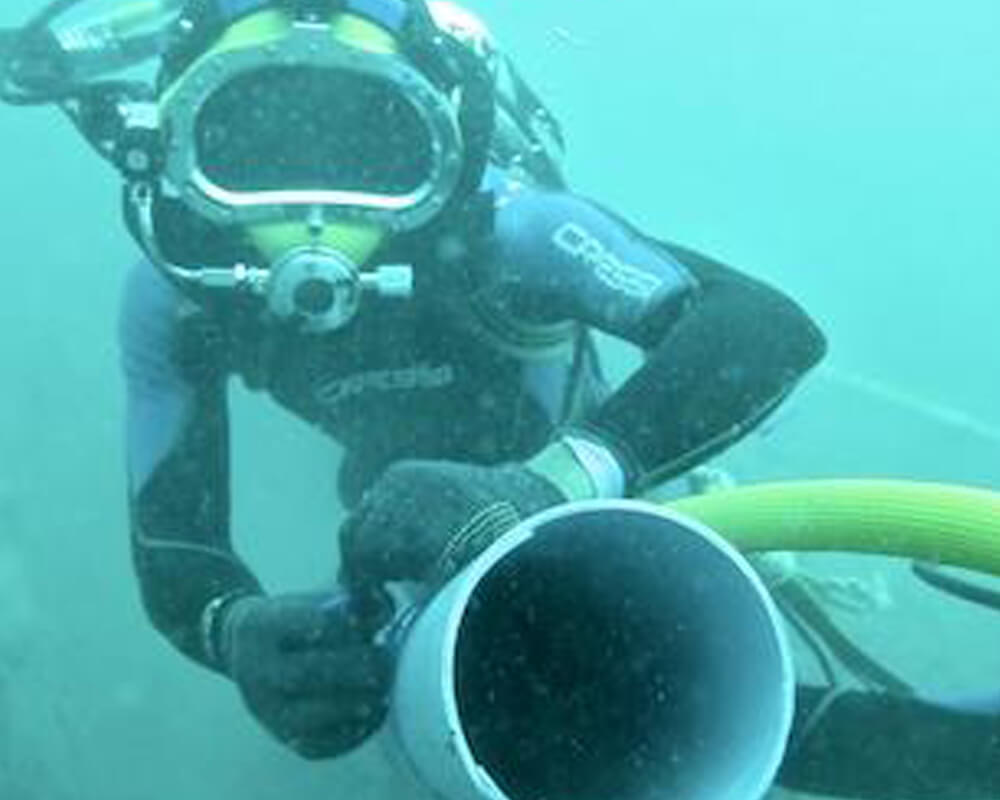 Manatua Consortium Press Release
February 17, 2020
Groundbreaking 3600km cable successfully deployed across South Pacific on time
Landings in Tahiti & Bora Bora, French Polynesia; Rarotonga & Aitutaki in Cook Islands; Niue and Samoa Successfully Completed
Unique international collaboration to transform regional speed, resilience and affordability
Cable on target to be live by June 2020
In an operation lasting more than 50 days, and defying two regional cyclones, Cable Ship SubCom Reliance's 65 strong team worked night and day to place the 3600km cable on the seabed of the South Pacific. Starting in Apia, Samoa, further cable landings in Niue, Rarotonga and Aitutaki in the Cook Islands, and Bora Bora and Tahiti in French Polynesia, were successfully completed from November 2019 through to January 2020. At times more than 100 people on land and at sea, including many local contractors, worked to bring each cable landing ashore. The arrival of the cable in each location was met with traditional Polynesian celebrations and blessings.The new optical fibre submarine cable now spans the South Pacific and will transform speed, capacity, resilience and affordability.
ACET divers know when to apply the appropriate equipment configuration for each specific task. Most times it consists out of a hot water suit, heavy harness and 60-pound helmet, dragging a 500-pound umbilical. This time however, speed and mobility were crucial. Depth did not exceed 30feet, so a simple scuba diver setup with single cylinder was chosen. The divers route an underwater path in conjunction with the project leader. A path that has the least impact on the eco-system, even if that means a small deviation in the cable. The path is marked with small buoys as the cable ships approaches shore. Once the cable arrives on the beach. The exact tension needs to be kept of the cable would snap, whilst the technician terminates the two cable ends on the beach. The cable is buried under the seabed or protected with concrete sleeves.